HEITZ & STAG'S LEAP WINE CELLARS, DINNER & TASTING

A recent private cellar acquisition afforded us the opportunity to explore and enjoy some mature vintages of two classic Napa Valley producers, including the top Cabernet Sauvignon bottlings of the Bella Oaks, Martha's, SLV, and Fay vineyards from selected vintages, 1986 through 1999. Chef Nathaniel Mitzner prepared a seasonal five-course menu to pair with the wines, and we were greeted with some lovely Champagne and white Burgundies to start.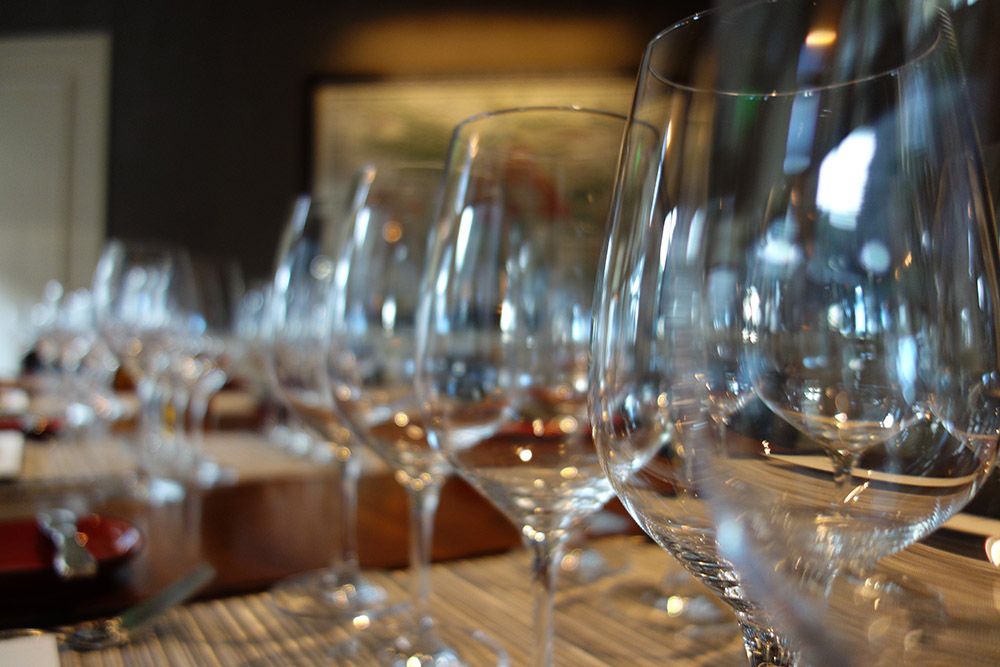 Heitz wines are produced in an old-style of winemaking – built to age, with ripe tannins, good acids and the need for several years bottle age for the inherent complexity to emerge. Joe Heitz was ahead of his time in recognizing the importance of terroir in California, and anticipated a trend that would prove to be defining in the realm of high quality Napa wines.
We began with a flight of the Bella Oaks 1996, 1997 and 1999 – a single-vineyard bottling from the valley floor, on a prestigious sliver of eighteen acres in the heart of the distinguished Rutherford growing district. The warmth of the 1997 vintage showed vividly in contrast to the cooler 1999 vintage which showed hints of green bell pepper that worked well with the food. The table seemed divided between the 1996 and 1999 as favorites – both exhibiting classic overtones of earth and tobacco leaf, with excellent length and grip on the finish.
Next up were two classic vintages of Martha's Vineyard 1986 and 1989. Fringed with towering eucalyptus trees that are often credited with the distinctive aroma and taste of this wine, these wines spoke to the heritage of this historic site showing complex aromas of cassis, dark berries, tobacco and the telltale minty notes. On the palate, wine wines were full-bodied, with good balance and a ripe core of fruit – still some tannins left to resolve, and we felt that the youthful 1986 will have many more years ahead of it in the cellar.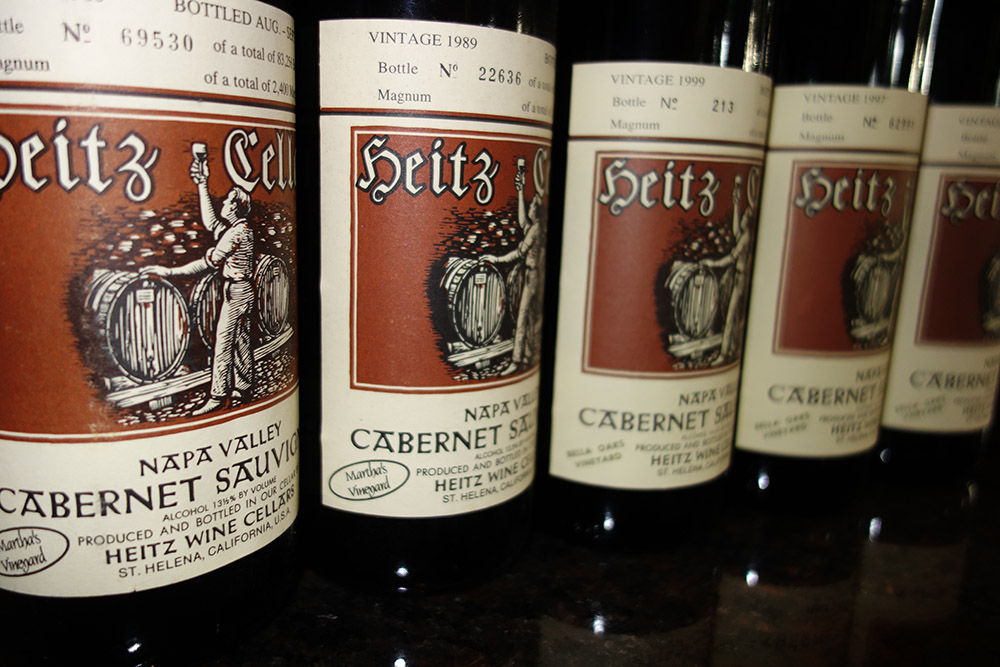 The night was rolling, and up next was a flight of Stag's Leap Vineyard (SLV) 1992, 1993 and 1994. The SLV (Stag's Leap Vineyard) is the original vineyard owned by the estate, consisting of thirty-five acres of Cabernet Sauvignon, and the source of the wine that won the famous Judgment of Paris. All three wines showed rich, deep aromas and flavors – blossoming now, but still perhaps even a few years away from peak drinking. The 1994 showed the most tight-knit structure of the group, and all three were excellent – the table was divided, with no clear victor.
Stag's Leap began producing a vineyard-designated Cabernet Sauvignon in 1990, and although it adjoins the SLV vineyard, the wines they produce express very different aspects of the terroir. Our final flight included Fay 1991 and 1994 – both youthful, and with decades of life ahead of them; fresh and vibrant, with black cherry fruit, coffee, tobacco and a strong base of soil tones. We observed some similarities between the 1994 Fay and SLV, showing just how impressive this vintage has become.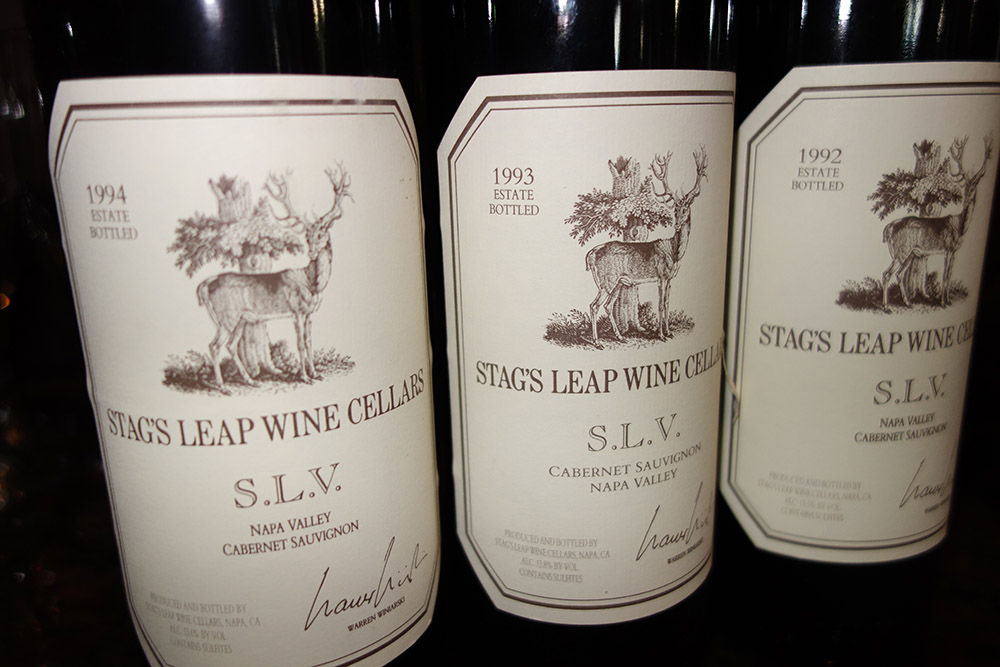 We concluded with a bit of history shared by a generous guest – a bottle of Heitz Cellar Treasure Port NV (thought to be from the early '80s) which served as a spectacular finish to a wonderful evening.