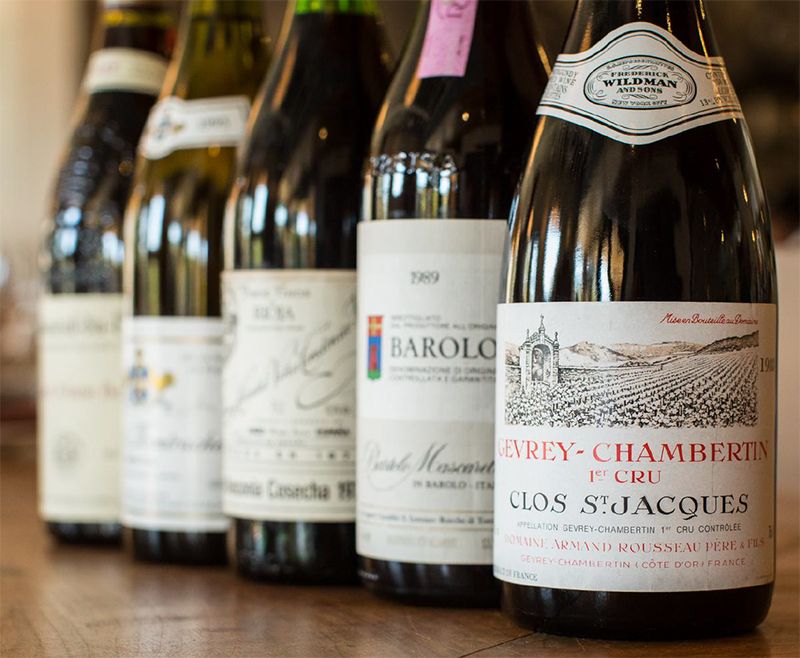 COURTIER

We take a unique and personal approach to shaping your experience discovering wines, and are able to suggest and procure the right bottles for all occasions. Our long-standing partnerships in the wine community enables us access to rare allocations and mature vintages with excellent provenance.
Through cellar planning and collection management services, we work closely to put you on the right path. Our team of world-class wine advisors, sourcing experts and logistics professionals understand and anticipate your needs and
wishes.

Whether for future consumption, investment or both, Courtier helps build and maintain a well-rounded cellar, with wines for everyday drinking, special occasions and long-term aging. Through close collaboration, we develop a personal wine plan made to match your tastes and budget. We'll help you build a cellar, and also let you know when your bottles are at their
peak and ready for drinking.
For those with established collections, we can organize your cellar and help manage your inventory, including recommendation of off-site storage solutions. Our services are designed for you to enjoy collecting wine while spending less time on the logistics that involve purchases, storage and organization.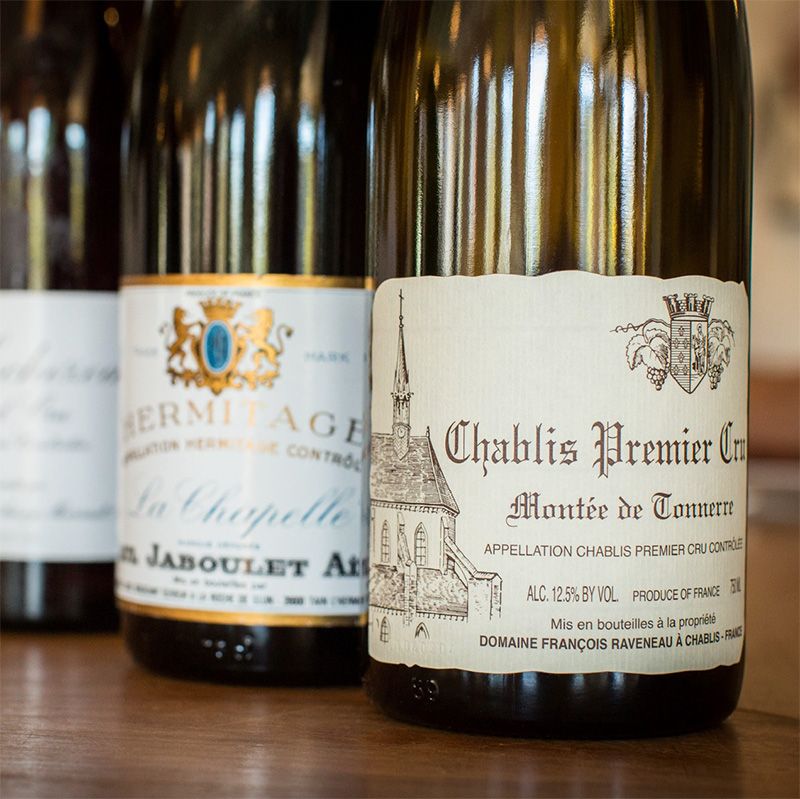 In partnership with an internationally trained culinary star, we can create a private dining experience, including a custom menu that highlights exceptional ingredients and beautiful presentations. Our sommeliers will recommend perfect pairings for each course, ensuring the correct serving temperatures, decanting times and glassware.
Enjoy our cuisine, wines and service, and indulge with the amenities of a fine-dining restaurant in the luxury of your own home. Explore classic fine wines, highlighting special vintages aligned with significant years, as we share stories behind the producers and menu pairings.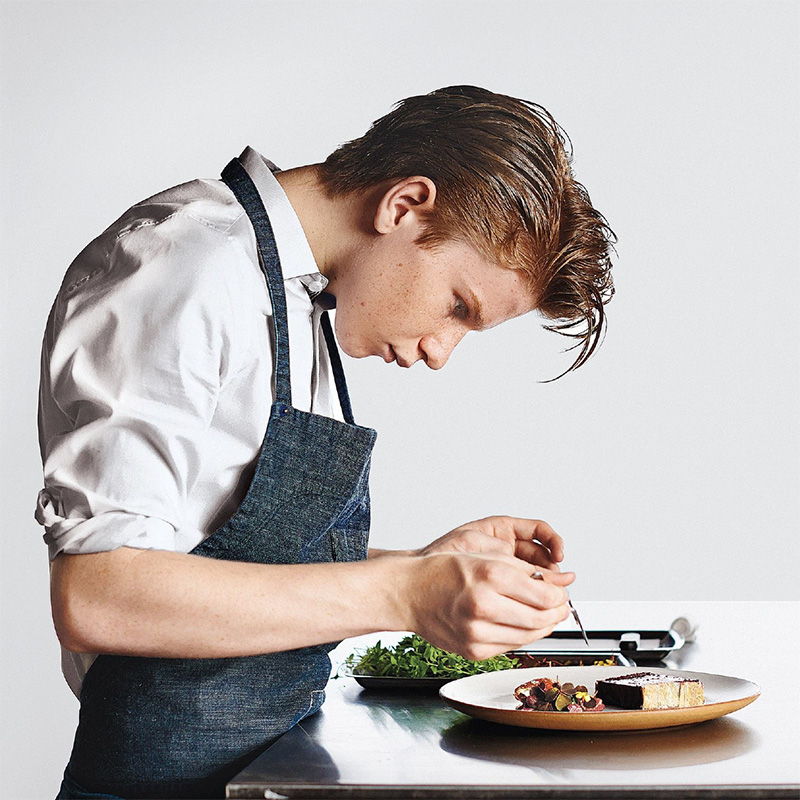 Expand your wine knowledge and experience by attending professional tastings, including events that feature portfolios from renowned winemakers. Meet fascinating people, and enjoy your travels with the help of our expert planning, recommendations and priority reservations. Connect with others who share similar interests, and keep up to date with the latest in food and wine trends.
Visit famous properties in Burgundy with a private tour led by a renowned sommelier, guiding you through the region's most historic vineyards. With the relationships that we've formed with top winemakers, we can provide access to producer-direct allocations and exclusive tasting appointments.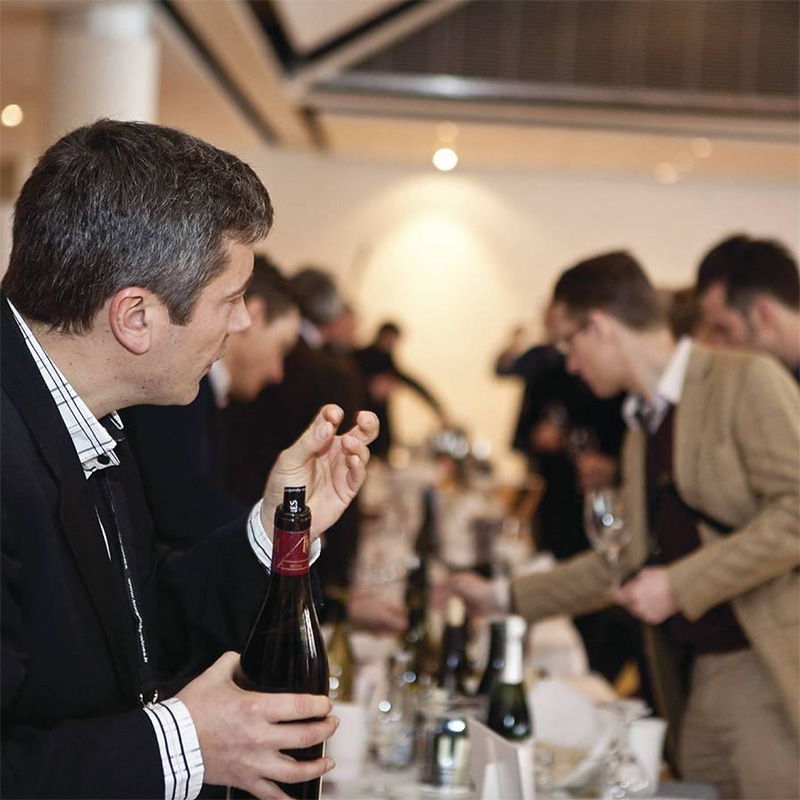 Thoughtfully chosen and beautifully presented. Refined gestures or welcome gifts for your special occasion – whether
it's a celebration or other milestone event, we know how important the moment is to you and understand what makes it special.
We work with you to create custom fine wine gifts for your organization or team, during the holiday season and year-round, presented with a personalized card including producer information, tasting notes, serving suggestions and food pairings.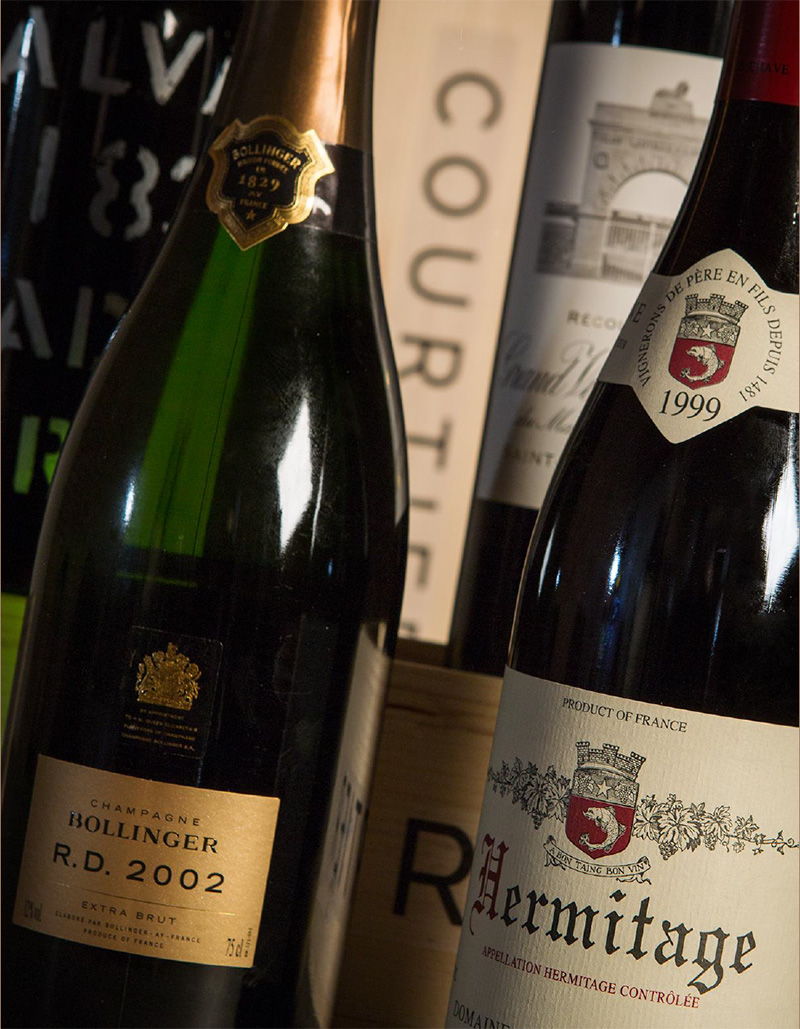 COURTIER
Our team has a combined sixty years of experience in the fine wine industry, catering to those who yearn for more depth in
service by assisting with planning and managing your cellar. We can help with your event planning, private dining, trips to Burgundy and tasting appointments with renowned winemakers. Through partnerships with concierges and maitre d's, we're able to assist with travel and dining reservations.
We aim to inspire people celebrating with family and friends, and become their partner for creating memories around wine. We bring an authentic, thoughtful and personal approach to wine experiences, bringing together clients with epicureans, winemakers and others who have inspired shared interests.

Paul was twenty-one years-old and on a trip to the Napa Valley when he had his first taste of fine wine. Curious about the wines of the world, he moved to San Francisco to study, while pursuing an interest in cooking. Exploring fine dining restaurants and participating in various groups, his palate developed through extensive tasting and learning.
His developing knowledge led to a passion for Burgundy and Italian wines, and he began to build a collection of his own while advising clients on their cellar plans.
As a Founder and Senior Wine Advisor, Paul works directly with all of Courtier's clients and suppliers around the world, securing allocations of rare new releases directly from producers and negociants, and acquiring cellars of old vintage wines from private collectors.

Michael received his BSc in Economics from the University College London. Enrolling in wine classes In 1987, he made the rounds at auctions, tastings and events and joined the Wine & Spirits Education Trust program, completing their Diploma in 1992. In 1989, he took a job at the pioneering British retail chain, Oddbins, which culminated in opening their first Fine Wine Store.
Moving to California in 1994, to explore production, Michael made wine at Justin Vineyards and at Joseph Swan Vineyards in 1994 and 1995. Fortified with that education he returned to retail. He was in the first class to graduate the UC Davis Winemaking Certificate program in 2006.
Michael leads the Courtier sourcing and sales teams, working directly with all of the company's suppliers, clients and partners.

Mark made his career in finance, discovered fine wine and has now married the two. While he's a numbers guy, his first sip of a Palmer 1970 sparked a new passion for wine, leading to a personal collection that continues to grow.
With over twenty-five years of experience in the financial industry, Mark moved from Wall Street to Silicon Valley, where he spent ten years managing private equity funds.  While pursuing his interest in wine, he achieved a number of certifications including the Wine & Spirits Education Trust Diploma and Certified Specialist of Wine.
Mark is an active cyclist and enjoys riding through the world's vineyards and organizing wine events from San Francisco and the Napa Valley to France and Italy.

While earning a BS in Finance from Penn State University, Ryan's focus on alternative asset markets led to a study of fine wine as an investment, which led him to pursue learning opportunities through wine cellar planning and collection management.
Along with fellow graduates and other young entrepreneurs, Ryan formed a creative design company to develop web sites and produce business applications for e-commerce, online marketplaces, and supply-chain management.
An enthusiast with a developing cellar, he has a particular interest in Bordeaux wines, sampling many great vintages while discovering new favorites to add to his collection. Through visits to the Napa Valley, he's met vintners and winemakers while participating in tasting groups and attending rare wine dinners.

Taylor first developing his interest and thirst for wine knowledge with a taste of a legendary fine wine, Domaine de la Romanee Conti La Tache 1966, and from there he was hooked.
While living in the Rhone Valley of France, he began learning the language and the wines of the region.  Following a year abroad, he returned to California to accept a position at the famed Ridge Vineyards in their Monte Bello Estate hospitality program, which offered an opportunity to further hone his skills as a sommelier.
Having earned one-, two- and three-Michelin stars with distinctive Wine Spectator Grand Award winning restaurant wine lists, Taylor now works with Courtier's clients on event planning, rare wine dinners and tours to Burgundy, including private tastings at top domaines.

Andy's passion for wine began while working at a restaurant in San Francisco, and it was a trip to Tuscany to visit his family's olive oil estate that then sparked an interest which led him to the Napa Valley and a new career in wine.
Over the years, he's had the pleasure to travel throughout France, Germany and Spain, visiting wine regions and tasting extensively.  As a fine wine specialist, Andy has attended the Bordeaux en primeur tastings for many important vintage releases, where he's developed friendships with some of the region's most celebrated vintners and winemakers.
With his years of experience and knowledge of fine wines, Andy offers a generous approach to educating and assisting clients with their cellar plans and collecting goals.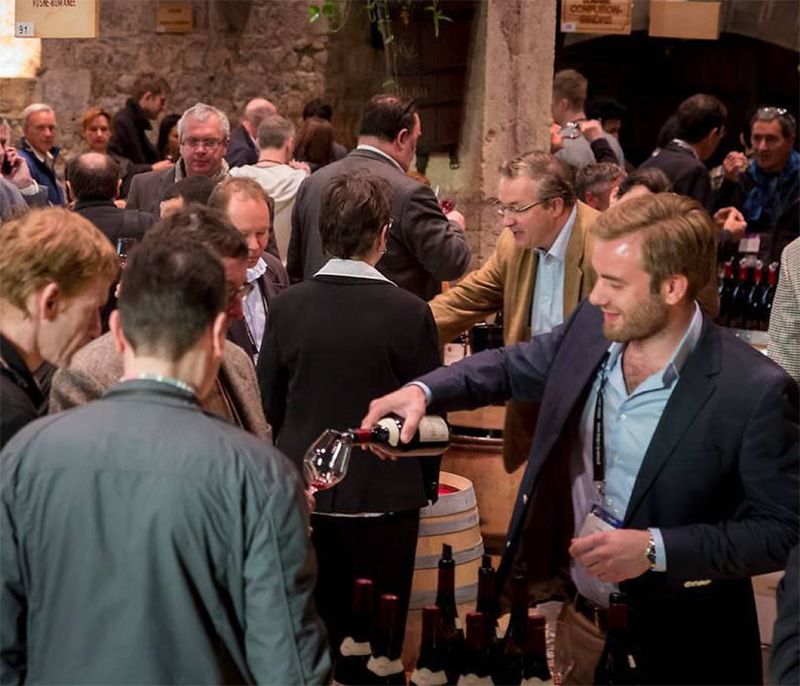 COURTIER