CHEVAL BLANC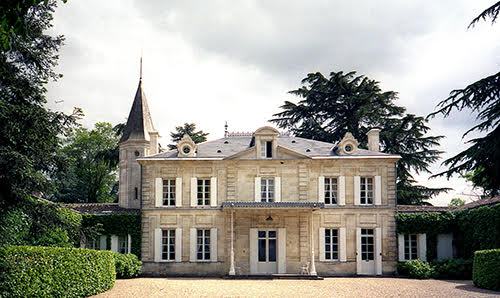 We are excited to offer a rare opportunity to acquire pristine, reserved stock of one of the world's greatest wines directly from the Chateau. The bottles have never been moved and are guaranteed with proof tag technology.
'Provenance' cannot get better. This offer is aimed at the most serious connoisseurs and collectors who recognize the value and appreciate the pride and peace of mind associated with acquiring wine with such impeccable provenance.
Price Premium for Provenance?
In the listing below, we are quoting a percentage premium over regular stocks of the 750ml bottles being offered in the retail market.  We are taking the competitive price at recognizable and responsible retail stores as our guide.
We think the premiums of 25 and 32% for the magnificent 2009 and 2010 in large format is not only justified, they are a bargain!
The outstanding 2006 is very well priced in all formats. Cheval Blanc is the wine of the vintage at 97 points.
2000 and 2005 – this is a unique and compelling opportunity to grab super-primo stock of these two highly prized and stellar vintages. The premium is nothing for 10 and 15 years respectively, of certainty and assurance!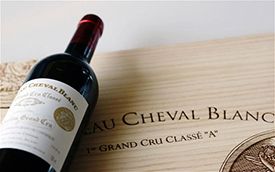 Cheval Blanc 2010
$2,760 per 1.5L magnum
$11,000 per 6L imperial
(25% premium over 750mls currently in the marketplace)
100 points Robert Parker: "The 2010 is one of the most impressive two-year-old Cheval Blancs I have tasted in 34 years in this profession. The final blend of 54% Cabernet Franc and 46% Merlot has the tell-tale berry/floral nose with subtle hints of menthol, blueberry, raspberry and flowers in addition to some forest floor and a delicate touch of lead pencil shavings. The wine exhibits more structure and density than it did from barrel, and it was already remarkable then. The foresty/floral notes seem to linger and linger in this surprisingly full-bodied, powerful Cheval Blanc, yet it possesses a very healthy pH that should ensure enormous longevity. Dense purple in color, and a bigger, richer wine than usual, this is one Cheval Blanc that will probably need a decade of cellaring. I like the description from the estate's administrator, Pierre Lurton, who said it tasted like "liquid cashmere," a perfect expression, despite the wine's structure and intensity. This is another 50-year wine from this amazingly structured, rich vintage."
Cheval Blanc 2009
$2,375 per 1.5L magnum
$9,495 per 6L imperial
(32% premium over 750mls currently in the marketplace)
99 points Robert Parker: "It will be fascinating to follow the evolution of the 2009 Cheval Blanc versus the 2010 as well as the awesome 2005, 2000, 1998 and 1990. This famous estate's vineyard is situated at the juncture of Pomerol and the sandy, gravelly soils of St.-Emilion, facing the two noble estates of l'Evangile and La Conseillante. A blend of 60% Merlot and 40% Cabernet Franc, the 2009 Cheval Blanc tips the scales at just under 14% natural alcohol. Its dense blue/purple color is accompanied by an extraordinary nose of incense, raspberries, cassis, sweet forest floor and a subtle hint of menthol. Opulent and full-bodied with low acidity but no sense of heaviness, this dense, unctuously textured, super-smooth, velvety, pure, profound Cheval Blanc is impossible to resist despite its youthfulness. Anticipated maturity: 2018-2050+."
Cheval Blanc 2008
$5,385 per 6L imperial
(35% premium over 750mls currently in the marketplace)
93 points Robert Parker: "The 2008 Cheval Blanc (55% Merlot and 45% Cabernet Franc) is a winner from this underrated, classic vintage. Notes of forest floor, Asian plum sauce, black currants, sweet cherries and spice are followed by a medium to full-bodied wine with deep fruit, admirable purity, and a long, textured finish. There is not a hard edge to this wine, and in all likelihood, it can be drunk now or cellared for two decades."
Cheval Blanc 2007
$5,185 per 6L imperial
(18% premium over 750mls currently in the marketplace)
92 points Wine Advocate: "Tasted at BI Wine & Spirits' 10-Years-On tasting, the 2007 Cheval Blanc has a refined bouquet with scents of red berry fruit, leather, iron filing and orange rind, perhaps a little more advanced than some of its Saint Emilion peers, but still attractive. The palate is medium-bodied with grainy tannin on the entry. This is a "stocky" Cheval Blanc, with the Cabernet Franc component really forming the backbone to this wine, imparting bell pepper and spice box notes towards the grippy finish. I think it might have peaked a couple of years ago, so drink now and over the next 15 years. Tasted February 2017."
Cheval Blanc 2006
$745 per bottle
$1,490 per 1.5L magnum
$5,960 per 6L imperial
(35% premium over 750mls currently in the marketplace)
97 points Robert Parker: "Tasted at Bordeaux Index's annual 10-Year On tasting in London.The 2006 Château Cheval Blanc is a blend of 55% Merlot and 45% Cabernet Franc. It has the most floral bouquet of the four Serié A Grand Cru Classé: an explosion of crushed violets and potpourri, hints of leather and cigar box, the Cabernet Franc clearly lending this complexity and character. The palate is medium-bodied with fine tannin. It feels wonderfully structured and comes with an insistent grip that coats the mouth. This is backward and almost surly, but you have to stand back and admire the precision and arching structure on the mineral-rich finish. Top-dog Saint Emilion? That's for sure. Tasted January 2016."
Cheval Blanc 2005
$1,150 per bottle
(44% premium over 750mls currently in the marketplace)
100 points Robert Parker: " The 2005 from Cheval Blanc is a quintessentially elegant, beautiful, deep bluish/ruby-colored wine from St.-Emilion, with raspberry, blueberry, and floral notes, impressive density, great precision, freshness and purity. Full-bodied, but extremely light on its feet, I don't mean to gush, but it is super-intense, rich and just so meticulously crafted! This is another fabulous wine and a perfect expression for this vintage. It is difficult to forget the gorgeous blueberry and raspberry fruit, full body, sweet tannin, a multi-layered texture, and purity and palate presence of this stunning wine. Drink it over the next 20 years. P.S. In 2005, this was 50% Cabernet Franc and 50% Merlot."
Cheval Blanc 2002
$4,690 per 6L imperial
(13% premium over 750mls currently in the marketplace)
90 points Robert Parker: " Smoky, earthy, sweet red and black currant, fig, and menthol notes jump from the glass of this dark ruby/plum-hued, medium-weightCheval Blanc. Possessing sweet tannin, medium body, and undeniable elegance as well as nobility, this beautifully made effort appears slightly superior (at least to my taste) to the more hyped 2003. Interestingly, yields were 27 hectoliters per hectare in 2002, and 30-31 hectoliters per hectare in 2003. Anticipated maturity: 2008-2018."
Cheval Blanc 2000
$1,220 per bottle
(44% premium over 750mls currently in the marketplace)
99 points Robert Parker: " Coming out of a relatively dormant state, this 2000 is a spectacular Cheval Blanc. Of recent vintages, I think only the 2009 can give it a run for its money. A blend of 53% Merlot and 47% Cabernet Franc, the wine has a sweet nose of menthol, melted licorice, boysenberry, blueberry, and cassis. A broad wine with compelling purity, a layered texture, and sweet tannin, with hints of coffee and earth in the background, this is by far the best Cheval Blanc since 1990 and before 2009. It is a legend in the making and can actually be drunk now, as the tannins have nearly melted away. This is a beauty with incredibly complex aromatics. Drink it over the next 25-30 years."
Offer Inquiry
---
Wine List
---
Daily highlights, recent releases and top picks selected by our fine wine team, including direct allocations, private cellars and rare wines from the world's greatest producers, with excellent provenance.